Hello, everyone! My name is Jeremy Wolfe, and I'm the owner of Stay Cool Climate Control, a family-owned and operated business based in O'Fallon, Missouri. Today, I'd like to share a bit about myself, my company, and the wonderful area we call home.
Growing up in O'Fallon, I attended Greentree Elementary School and later Crossroads Elementary School  once it was opened. For grades 6-8, I went to Frontier Middle School and then to Timberland High  School in Wentzville. After graduating, I went on to study environmental and civil engineering before  realizing that I wanted a more hands-on career path. That's when I enrolled in American Trade School for HVAC and fell in love with the trade. After running a crew of installers and service technicians for a  few years in the field, I gained the knowledge and confidence to found my own HVAC company, Stay  Cool Climate Control, with the help of my family.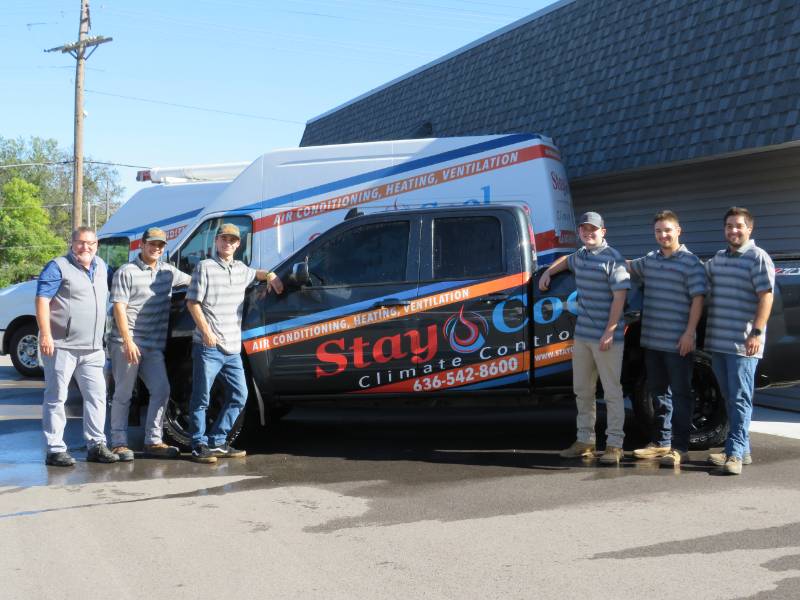 Our company is proud to serve the residents of O'Fallon and the surrounding areas. We specialize in heating  and cooling services for both residential and light commercial properties. What sets us apart is our commitment to quality workmanship and an excellent customer experience. Our family consists of  myself, two of my younger brothers, Carter and Cole, and our dad Eric, who serves as a project manager.  I have another Brother, Grant, who just recently graduated college, but he does not work for us (yet). Yes,  that is three younger brothers, no sisters, our Mom is amazing, and her name is Yvette. As a family-owned  business, we treat our customers like family, and we're dedicated to providing personalized solutions  that meet their unique comfort needs. 
O'Fallon is a fantastic place to live and work. It's a vibrant and growing community with plenty of parks, restaurants, and shopping options. I love the small-town feel of O'Fallon and the strong sense of community that comes with it. It's an honor to serve the people of this area and help keep their homes and businesses comfortable year-round.
In conclusion, I hope you've enjoyed learning a bit about me, Stay Cool Climate Control, and our beloved hometown of O'Fallon, Missouri. If you're in need of heating or cooling services, please don't hesitate to reach out to us. We'd be happy to help! AND DON'T FORGET, ASK ABOUT FREE TACOS!