Whole-Home Air Filtration Solutions in
O'Fallon, Missouri
Are you concerned about your indoor air quality? Our experts at Stay Cool Climate Control are here to help. We offer a variety of air filtration solutions to meet any need. Whether you are looking to install UV air heating and AC sanitizers, air cleaners, or other air filtration or purification systems, you can rely on our team to provide the custom solution you need to achieve cleaner, healthier indoor air.
Give us a call today to receive an estimate for air filtration solutions. Serving O'Fallon, MO and surrounding areas.
Why Should O'Fallon Homeowners Consider Whole-Home Air Filtration?
The air inside our homes is up to five times worse than the air found outside. This is due to the limited air circulation indoors, making it easier for household members to catch the flu or the cold from other members–since everyone is breathing in the same recycled air.
An effective way to ensure a healthier home environment is to install a whole-home air filtration or purification system. This is a comprehensive solution that will allow you to achieve your indoor air quality goals more efficiently.
If you are interested in learning more about installing a whole-home air filtration system, reach out today to discuss your needs with our O'Fallon air filtration and comfort specialists.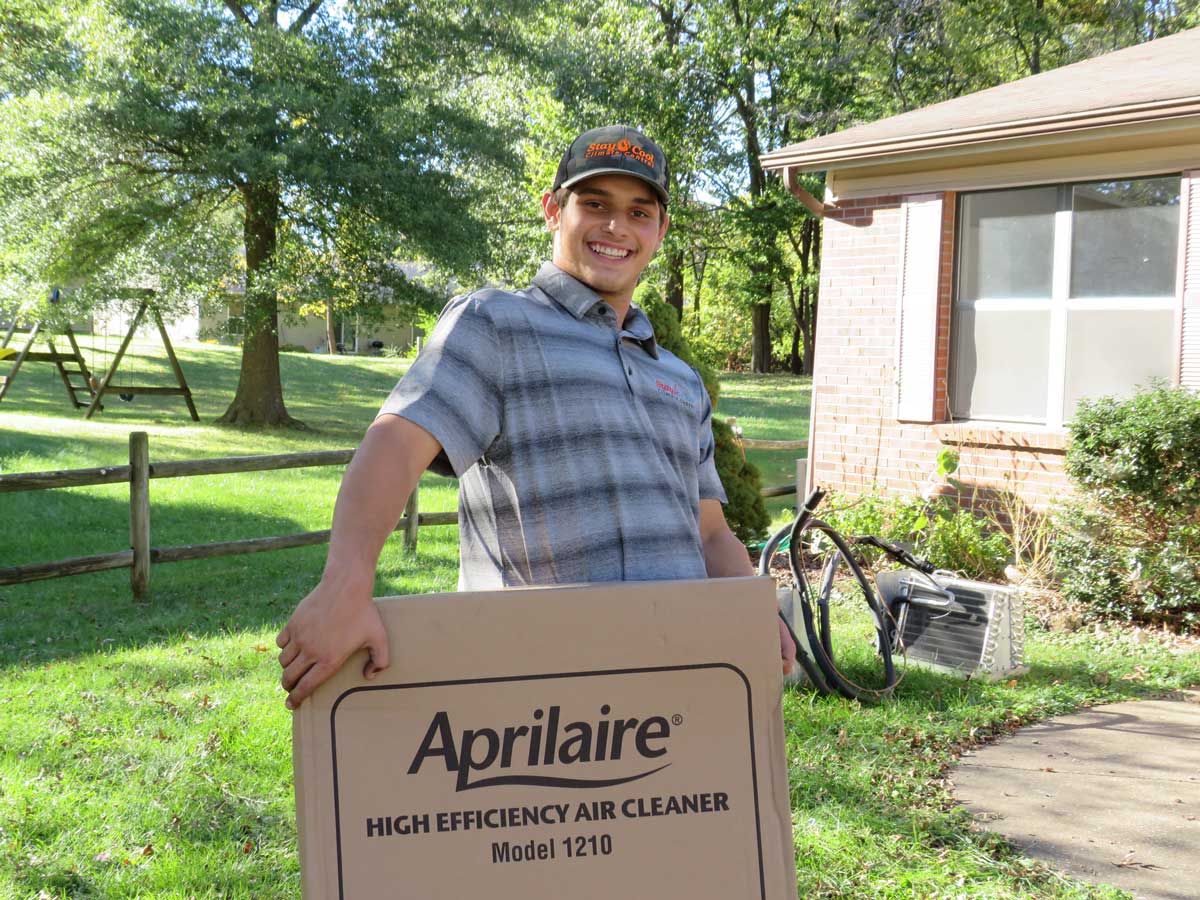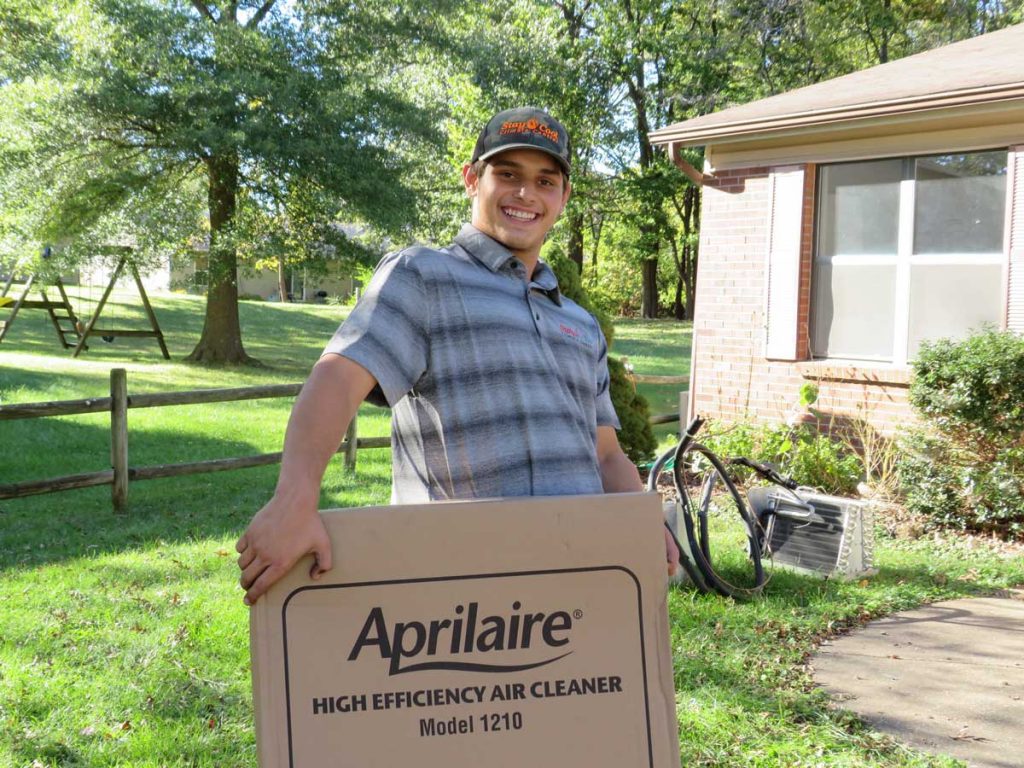 Let Our O'Fallon Air Filtration Professionals Help You Install the Right System for Your Home
No matter your needs, we have the solution for you. Our experts can help you install electronic air cleaners, media air cleaners, energy and heat recovery ventilation systems, UV air sanitizing lamps, and more.
The ideal solution for your home will depend on your specific needs and indoor comfort goals. We can provide an air quality test to help you determine the best solution for your home. Our team will take the time to go over your options and provide you with an honest recommendation. When you work with us you can always expect upfront service, exceptional workmanship, and a stress-free experience from start to finish.
Call today to schedule an assessment for whole-home air filtration in O'Fallon, MO or the surrounding area.