Professional Air Quality Testing in O'Fallon, Missouri
Having trouble achieving your indoor comfort goals? Struggling with poor indoor air quality? An air quality test can help pinpoint the source of the problem and determine the best solution for your home.
The ideal home environment should feature proper ventilation, humidity levels between 30 and 50 percent, and reliable and consistent heating and cooling. But even if your Heating and AC system is working at optimal levels, materials from your home's construction can still affect your indoor environment and circulate harmful substances (including VOCs and lead).
Stay Cool Climate Control offers professional air quality testing for homeowners throughout the O'Fallon, Missouri area. We will take the time to explain the problem and recommend the solution that will best work for your home and your household's needs.
Give us a call today to book an appointment for air quality testing in O'Fallon, MO or the surrounding area.
What to Expect When You Call Our O'Fallon Air Quality Testing Company
The air quality testing process will begin with our experts taking air samples throughout your home. This can take anywhere from one hour to three hours or more; the exact timeframe will depend on how many samples are required and the size of your home. Common indoor air pollutants we test for include carbon monoxide, mold, and VOCs.
Once collected, the samples will be analyzed and we will be in touch with the results. Our O'Fallon air quality testers will take the time to go over the results with you, offer our recommendations, and help you carry out the next steps toward improving your indoor environment.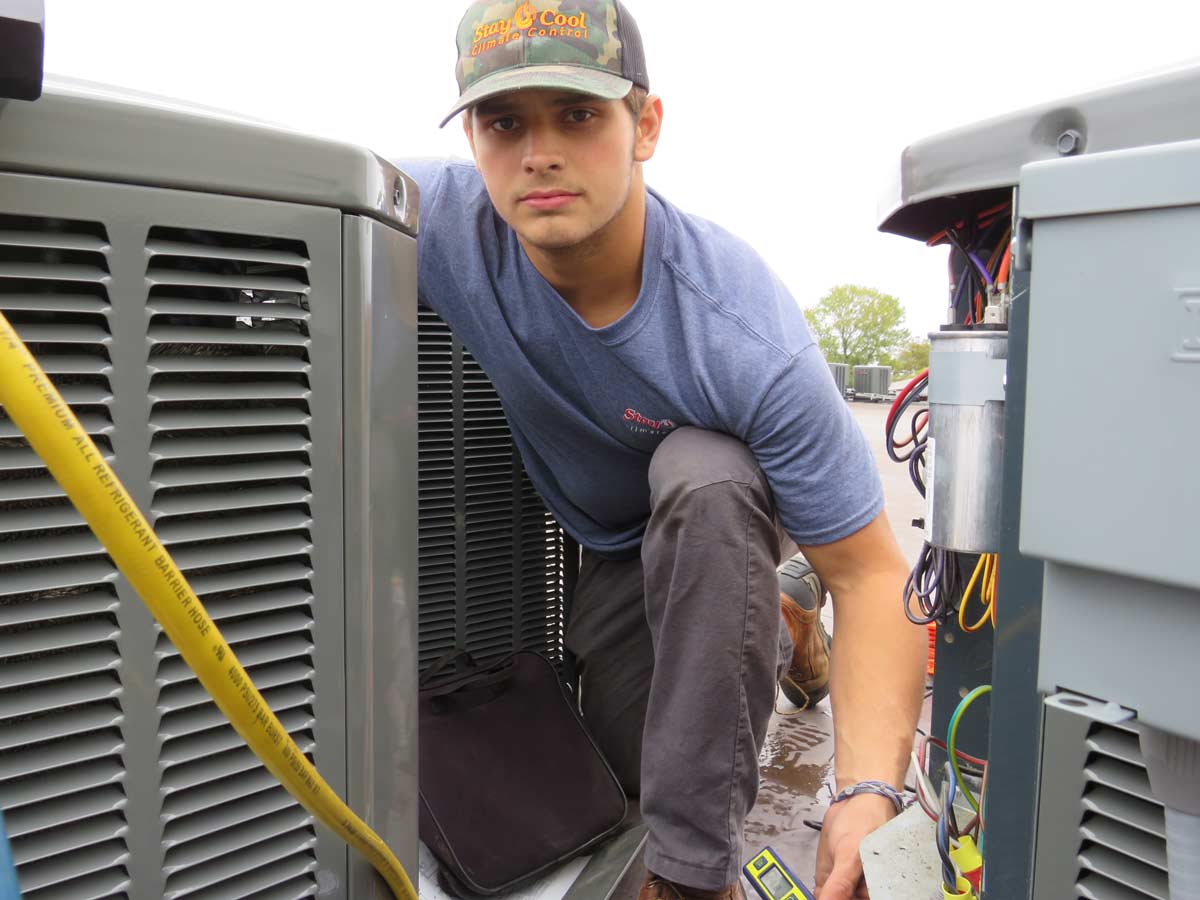 Call Now for Air Quality Testing in O'Fallon, Missouri
At Stay Cool Climate Control we understand how stressful it can be to experience problems with your Heating and Air Conditioning system–particularly if it leads to issues with indoor air quality. Our team is committed to providing you with the quality service and personalized solutions you deserve. Whether you are concerned about indoor air quality or have questions about another aspect of your Heating and AC system, our experts are happy to discuss your needs and provide you with an honest professional opinion. When you work with us you can be confident in long-term comfort and peace of mind.
Contact our experts today to schedule air quality testing services in O'Fallon, MO and let us help you find the best indoor air quality solution for your home.