Air Handler Repair, Replacement, and Maintenance in O'Fallon, MO
The air handling unit of your AC system is responsible for circulating air throughout your home. Air handler problems can result in indoor air quality issues and cooling inefficiencies. If you suspect a problem with your air handling unit or are noticing recurring issues with your AC, don't hesitate to contact our experts at Stay Cool Climate Control. We are your local O'Fallon, MO air handler and AC repair, installation, and maintenance professionals committed to providing the quality solutions you need.
Call today for immediate air handler services in O'Fallon, Missouri.
Not Getting the Cold Air You Need? Call Now for Air Handler Repair in O'Fallon, MO
Common problems that can affect your air handler include leaks, frozen coils, and blower motor damage.
Frozen evaporator coil: This can happen when dust and debris enter the air handler, or if there is a blockage in the duct system. Our O'Fallon air handler repair technicians can help you thaw out the unit and provide the solution you need to get your AC working at peak efficiency again.
Leaks: Condensate drain lines can become blocked over time, which can cause the drain pan to overflow and result in leaks. When this happens, your AC may shut down. If you see leaking around the air handler, call our experts for immediate service. We will have the issue resolved ASAP and have your comfort system back to normal in no time.
Blower motor damage: Are you hearing unusual sounds coming from the air handler? If you hear rattling, thumping, squealing, or other excessive noise, there might be a problem with the blower. Turn off your AC and call our O'Fallon air handler repair professionals to have the problem inspected.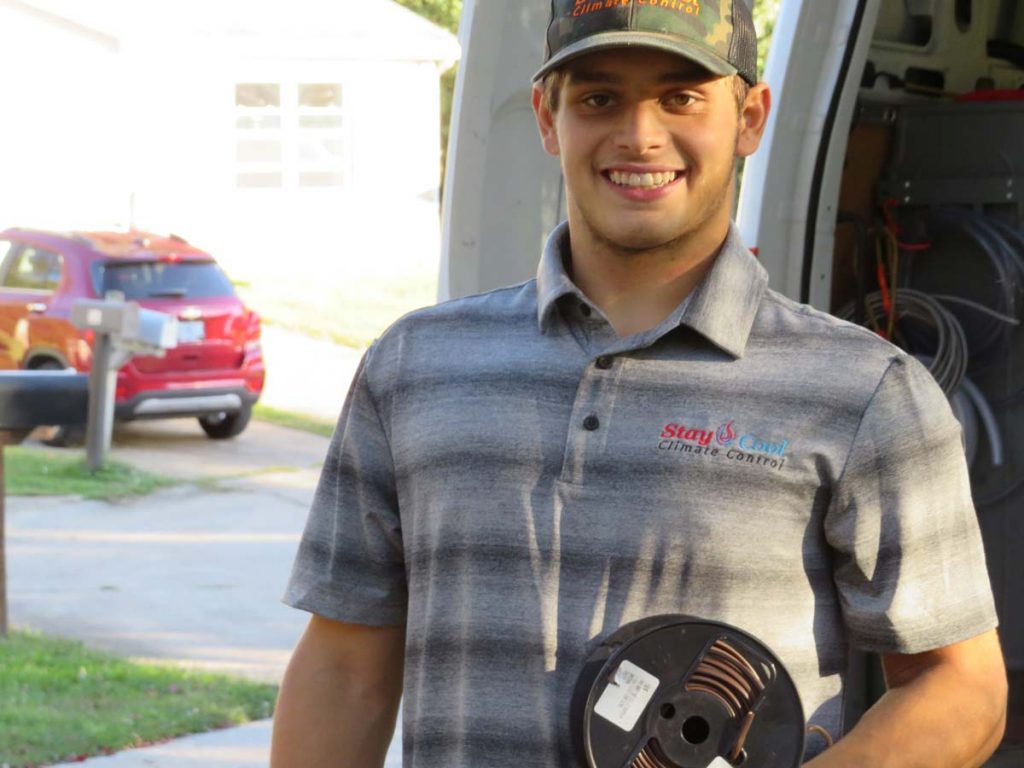 Air Handler Maintenance Can Help Extend the Life of Your AC
Achieve long-term comfort and avoid unnecessary AC emergencies with routine system maintenance. We offer seasonal AC and air handler tune-ups, inspections, and cleanings through our Comfort Club. Give us a call today to learn more about signing up for a maintenance plan and be on your way to enjoying greater comfort and achieving your indoor comfort goals.
Contact us today to schedule full-service AC solutions–including air handler repair, replacement, and maintenance in O'Fallon, MO or surrounding areas.