Emergency Heating and Air Conditioning Repair in O'Fallon Missouri
At Stay Cool Climate Control we understand how stressful it can be to have an unexpected AC or heating problem–particularly during the peak of summer or winter. This is why we are prepared to help with emergency service.
Our team will respond to your call in a timely manner and dispatch an experienced O'Fallon Heating and AC technician to your home as soon as possible.
No matter your needs, you can depend on our experts to be there for you with quick turnarounds and high-quality solutions that will have your Heating and AC system running efficiently again in no time.
AC Problems? Contact Us Today for Emergency AC Repair in O'Fallon, MO
The last thing you need is AC failure in the middle of July. But if you suddenly find yourself with an unexpected AC problem, our team is here to provide the emergency service you need. We will assess the problem, explain what needs to be done, and offer options for repair or replacement to help you make the best decision for your home.
Common causes of AC problems include leaking refrigerant, frozen evaporator coils, and blower motor damage–all of which typically stem from lack of maintenance or blocked air filters. Our experts will identify the source of the problem and make sure you receive the right solution for your needs.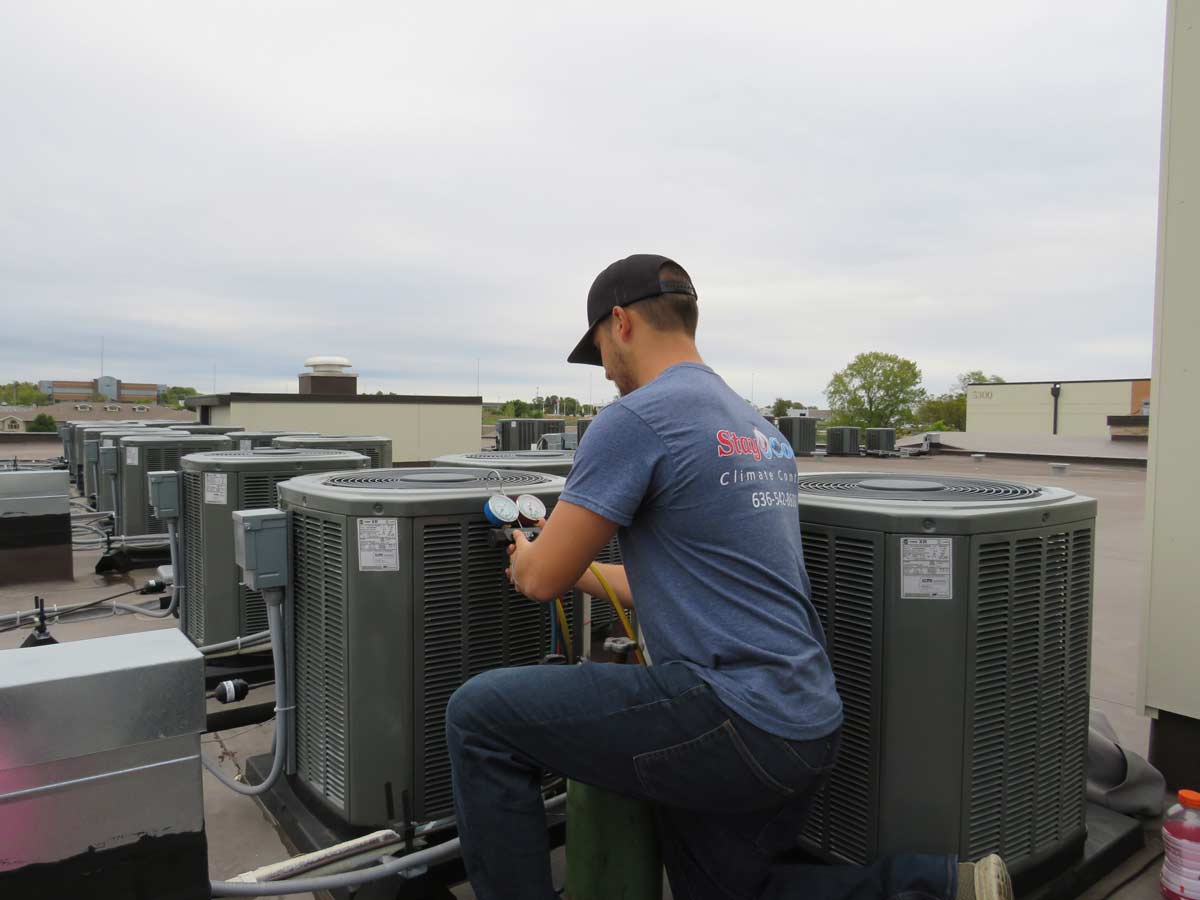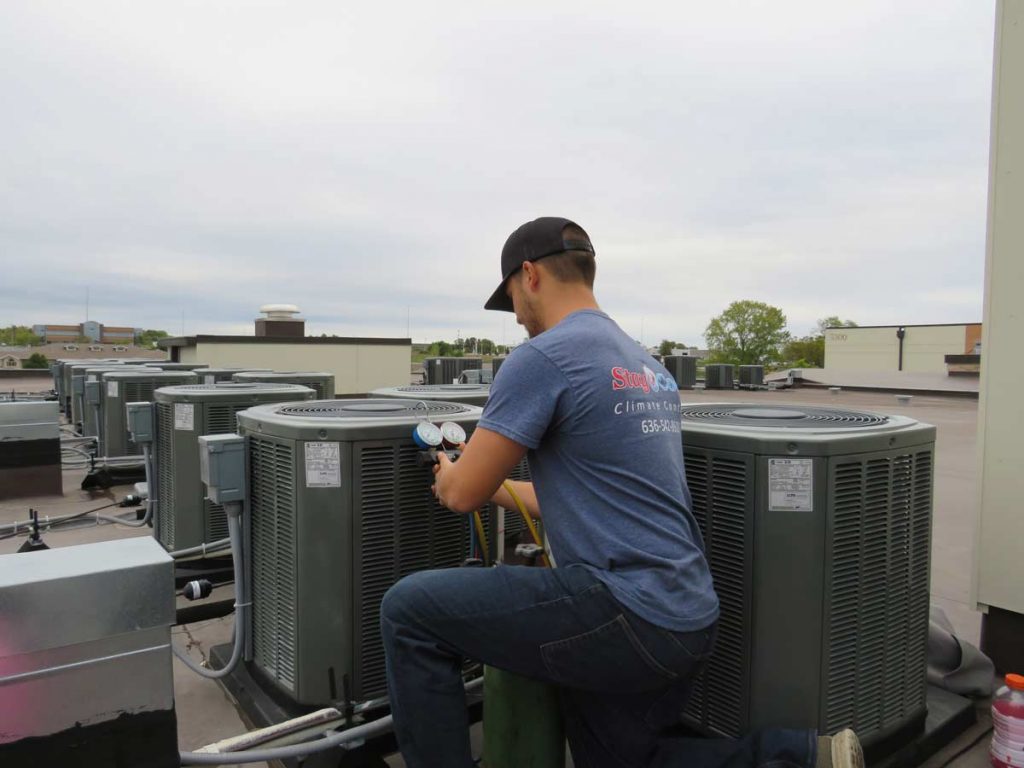 Furnace or Heat Pump Trouble? Call Our O'Fallon Emergency Heating Experts Today
Problems with your furnace or heat pump aren't just inconvenient. Lack of warm air circulating throughout your home during the winter can also affect your plumbing system and affect the health of more sensitive household members.
If you are having issues with your heating equipment, don't hesitate to contact our emergency furnace and heat pump repair technicians for immediate service in O'Fallon, Missouri. We will have the problem identified and resolved safely and efficiently–so you can enjoy the rest of your winter in comfort and avoid further disruptions to your peace of mind.
Call now for emergency Heating and AC services in O'Fallon, MO or the surrounding area.