AC Repair and Maintenance Services in O'Fallon, Missouri
The last thing you need is your air conditioner giving you trouble during the summer. But if you are struggling with an unexpected cooling problem, our experts are here to provide the quality solutions you need. Stay Cool Climate Control is your local O'Fallon AC repair and maintenance company committed to getting your comfort system back in peak condition and providing the long-term comfort you deserve.
AC Repair Done Right in
O'Fallon, MO
Signs it's time to contact your AC repair technician include: unusual sounds coming from the air handler or outdoor unit; leaking around the air handler; short cycling; and a lack of cold air even though your AC continues to run.
Most AC problems are caused by lack of regular maintenance or poor installation practices. Either of these can result in cooling inefficiencies and lead to a number of problems that can include frozen evaporator coils, leaking refrigerant, and blower motor damage.
If you are experiencing recurring problems with your AC or notice a change in your indoor air quality, don't hesitate to contact our O'Fallon air conditioning repair experts for an immediate inspection. We will take the time to assess the problem and help you determine the best solution for your home.
Preventive AC Maintenance for O'Fallon Homeowners
The health and longevity of your comfort system is significantly influenced by how well it's maintained. Regular AC maintenance is crucial to preventing unexpected problems and breakdowns. We offer seasonal AC maintenance and tune-ups as part of our Comfort Club program. This includes system cleanings, inspections, filter replacement, and more.
Reach out today to learn more about becoming a Comfort Club member and how we can help you achieve your indoor comfort goals year after year.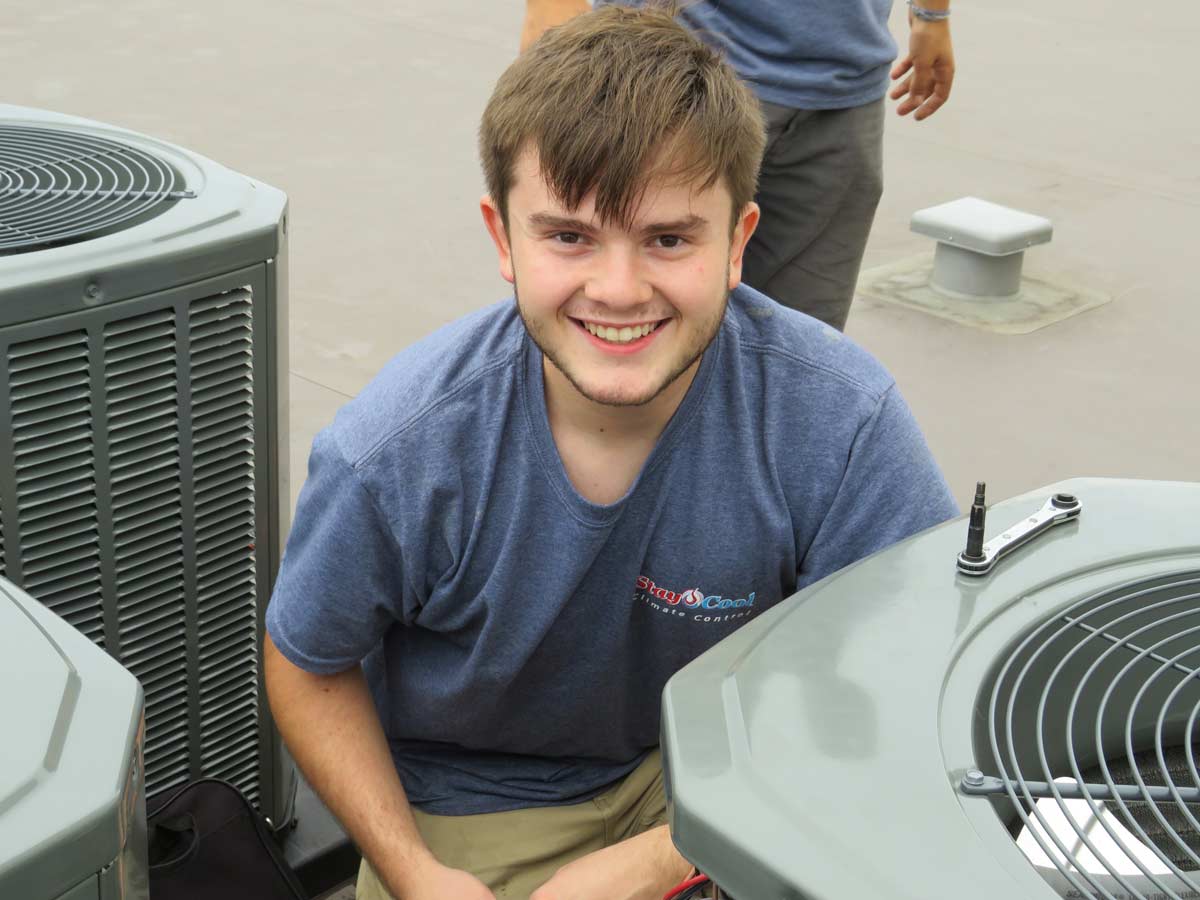 Work With O'Fallon's AC Repair and Maintenance Experts
At Stay Cool Climate Control our goal is to ensure the long-term efficiency of your comfort system. Our experts will work closely with you to understand your needs and offer options for AC repair and replacement to help you make the best decision for your home. When you work with us you can expect quality service at the best value–with exceptional workmanship, competitive warranties, and honest professional recommendations from experts who have your best interest in mind.