Dehumidifier Installation and Replacement in
O'Fallon, Missouri
Looking for an efficient and effective way to maintain reasonable indoor humidity levels? Consider installing a whole-home dehumidifier. Stay Cool Climate Control offers professional dehumidifier installation and replacement services for homeowners throughout the O'Fallon, MO area. Our highly trained and skilled Heating and Cooling technicians will take the time to assess your needs and go over the best solution for your home.
Call today to book an in-home assessment for dehumidifier installation or replacement in O'Fallon, Missouri.
How Can a Dehumidifier Benefit Your O'Fallon, MO Home?
More humid weather in the summer months can cause indoor humidity levels to rise. This can cause musty odors in your home, mold growth, and cause allergies to flare up. Whole-home dehumidifiers can help you control indoor humidity from a central location. They work in conjunction with your Heating and AC system and can remove six to twelve gallons of moisture in a day. This allows you to enjoy: less allergens circulating throughout your home, greater energy savings, and an overall improvement in your indoor air quality.
Allergens such as mold, pests, and dust mites thrive in high humidity. Getting your home's humidity levels to 30 to 50 percent can help prevent problems associated with these allergens. Lower indoor humidity levels also means you can set your thermostat higher without worrying about getting uncomfortable and enjoy greater energy savings.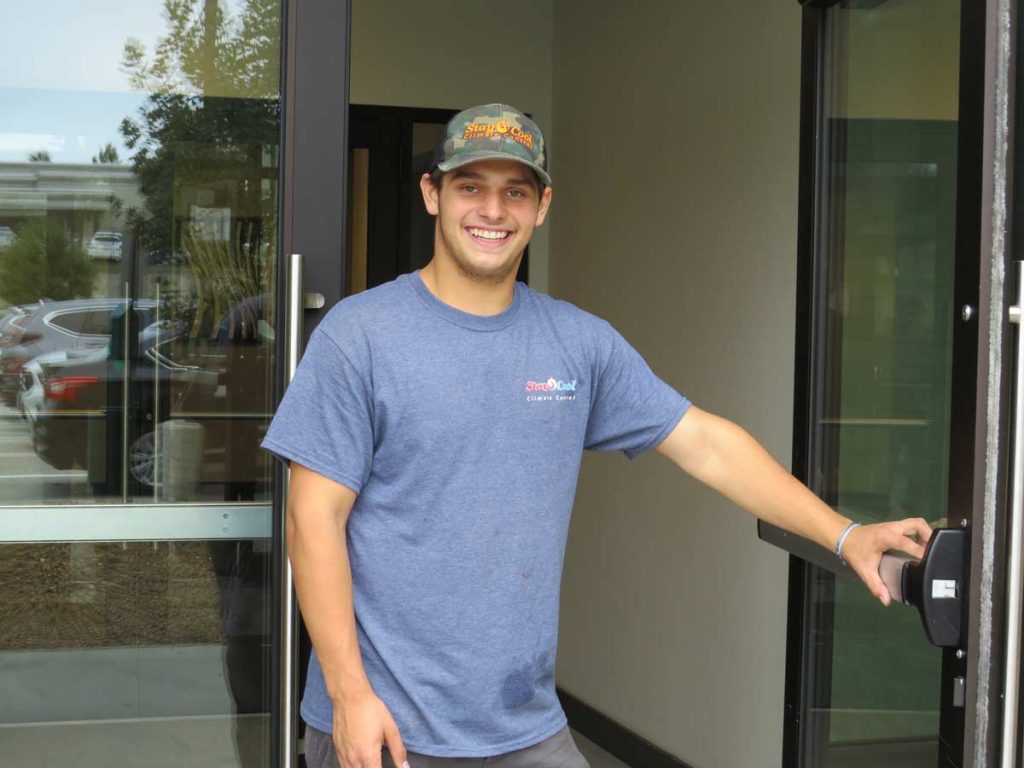 Call Now for Professional Dehumidifier Installation Services in O'Fallon, Missouri
At Stay Cool Climate Control our experts are committed to ensuring your comfort and peace of mind. We will work closely with you to discuss your needs and concerns, and help you develop an indoor comfort solution that best meets your goals and budget. If you are interested in learning more about installing a whole-home dehumidifier, don't hesitate to reach out to our O'Fallon Heating and Air Conditioning company for honest professional advice and the upfront information you need to make the best decision for your home.