Effective Heating with Properly Maintained Heat Pumps in O'Fallon, MO
Welcome to Stay Cool Climate Control, your trusted provider of expert heat pump services in O'Fallon, MO. We specialize in delivering top-notch solutions for homeowners seeking energy-efficient and reliable heating and cooling systems. If you're looking to optimize your home's comfort while saving on energy costs, our team of skilled technicians is here to install, repair, or maintain your heat pump for optimal performance.
Solving Heat Pump Problems
Heating and cooling can account for a significant portion of a home's energy consumption, leading to high utility bills. Heat pumps offer an efficient alternative to traditional HVAC systems by transferring heat rather than generating it, providing both heating and cooling functions. Our heat pump service in O'Fallon, MO can help solve the problem of high energy costs and provide homeowners with a versatile and eco-friendly solution for year-round comfort.
About Our Company
Stay Cool Climate Control is a reputable provider of heating and cooling services in O'Fallon, MO, with a focus on delivering expert heat pump solutions. With years of experience in the industry, our team of skilled technicians has garnered a reputation for providing reliable and high-quality services to homeowners in the area. We understand the importance of an efficient and cost-effective HVAC system, and we are committed to delivering top-notch solutions tailored to your specific needs.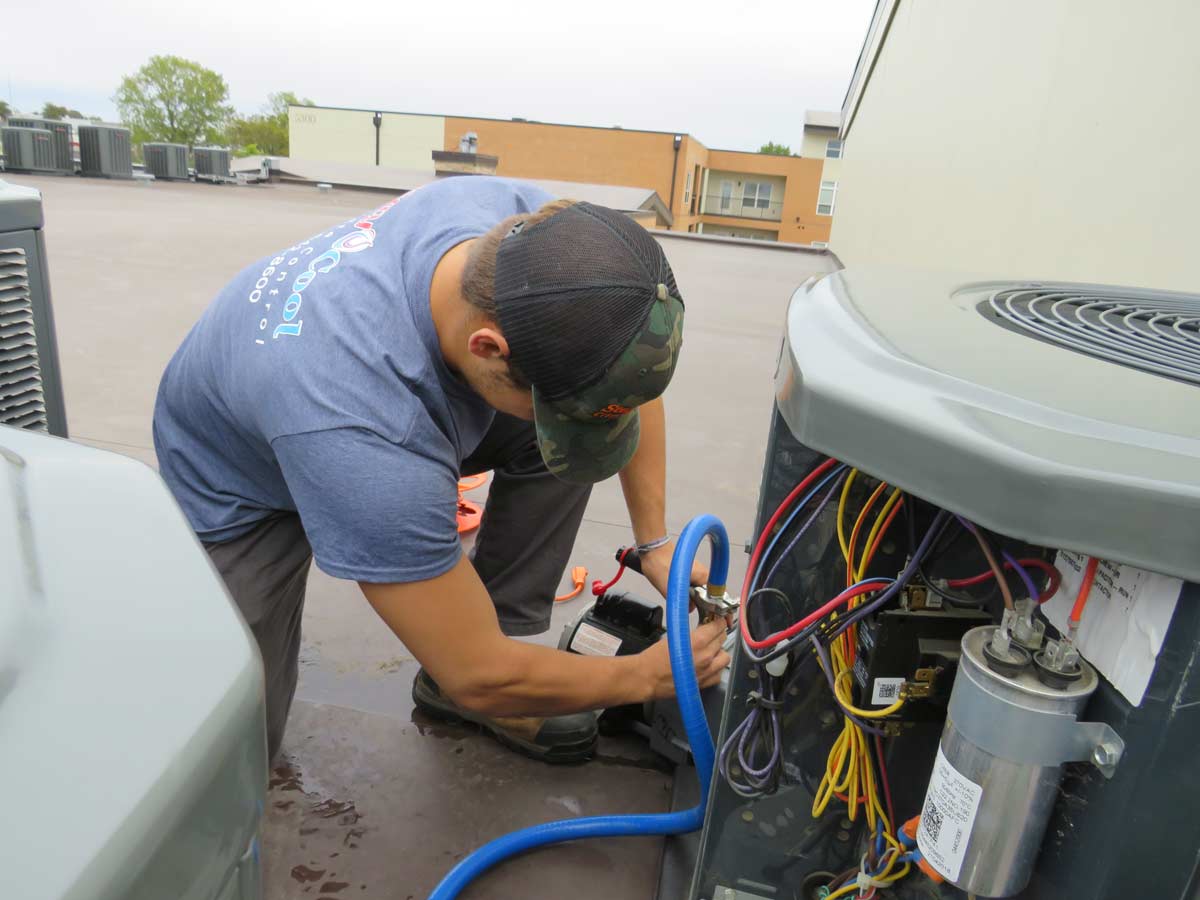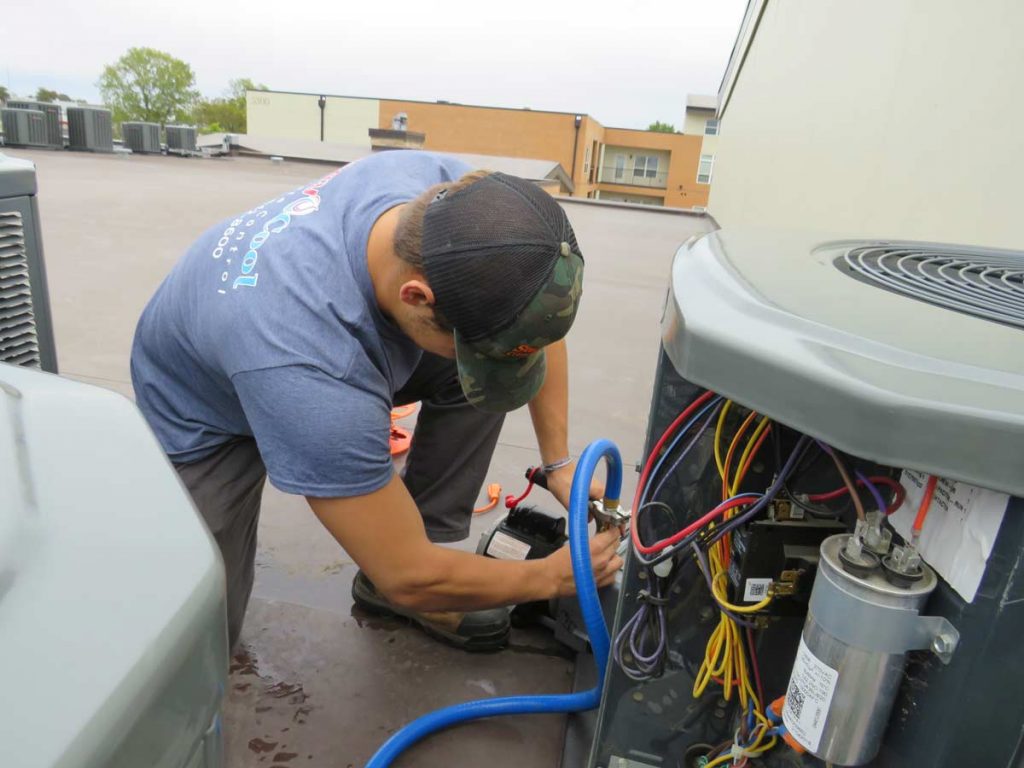 Our Step by Step Service Process
When you choose our heat pump service in O'Fallon, MO, we begin with a thorough evaluation of your home's heating and cooling needs. Our skilled technicians will assess your property's layout, insulation, and existing HVAC system to determine the most suitable heat pump model and size.
After the assessment, we will discuss our findings with you and provide a detailed plan for the installation or repair of your heat pump. Our team will then proceed to carry out the work with precision and care, ensuring proper installation and connection of the heat pump. For existing heat pump systems, we conduct thorough inspections and tune-ups to optimize their performance and energy efficiency.
Why Trust Our O'Fallon HVAC Advisors
At Stay Cool Climate Control, we understand that your heat pump is a critical component of your home's comfort and energy efficiency. Our team of technicians is highly trained and experienced in handling various heat pump models and brands. They undergo regular training to stay updated with the latest advancements in heat pump technology and repair techniques.
We are fully licensed and insured, and our technicians prioritize safety and adherence to local building codes and regulations. When you trust our technicians with your heat pump, you can have confidence that they will handle the service with professionalism and expertise.
Advantage Homeowners Get from Trusting Us for This Service
By relying on Stay Cool Climate Control for your heat pump needs in O'Fallon, MO, you can enjoy a range of benefits.
Our expert installation ensures that your heat pump operates efficiently, providing consistent and reliable heating and cooling throughout the year. This can lead to potential energy savings and lower utility bills, making your home more eco-friendly and cost-effective.
Heat pumps offer a versatile solution for year-round comfort, as they can both heat and cool your home. This eliminates the need for separate heating and cooling systems, simplifying maintenance and reducing the overall cost of HVAC ownership.
Optimize your home's comfort and energy efficiency with Stay Cool Climate Control's expert heat pump service in O'Fallon, MO. Contact us today to schedule a consultation and experience the professionalism and expertise that make us the go-to O'Fallon, MO plumbers for all your heat pump needs.
FAQs on Heat Pumps in O'Fallon, MO