Achieve Energy Efficiency with Stay Cool Climate Control's Air Sealing Services in O'Fallon, MO
Stay Cool Climate Control is a reputable HVAC company in O'Fallon, MO, dedicated to providing exceptional services for your comfort and satisfaction. Our comprehensive range of services includes professional air sealing to improve the energy efficiency of your home or business. With our expertise and commitment to excellence, we help you enhance indoor comfort, reduce energy waste, and lower utility costs.
Air Leakage and Energy Loss
In many buildings, especially older ones, air leakage is a common issue that leads to energy waste and discomfort. Gaps, cracks, and improperly sealed areas allow conditioned air to escape and outdoor air to infiltrate, resulting in energy loss and an inefficient HVAC system.
How Stay Cool Climate Control Can Help
Stay Cool Climate Control offers expert air sealing services to address air leakage problems effectively. Our team of skilled technicians utilizes advanced techniques and high-quality materials to seal air leaks and create a more energy-efficient and comfortable living or working environment.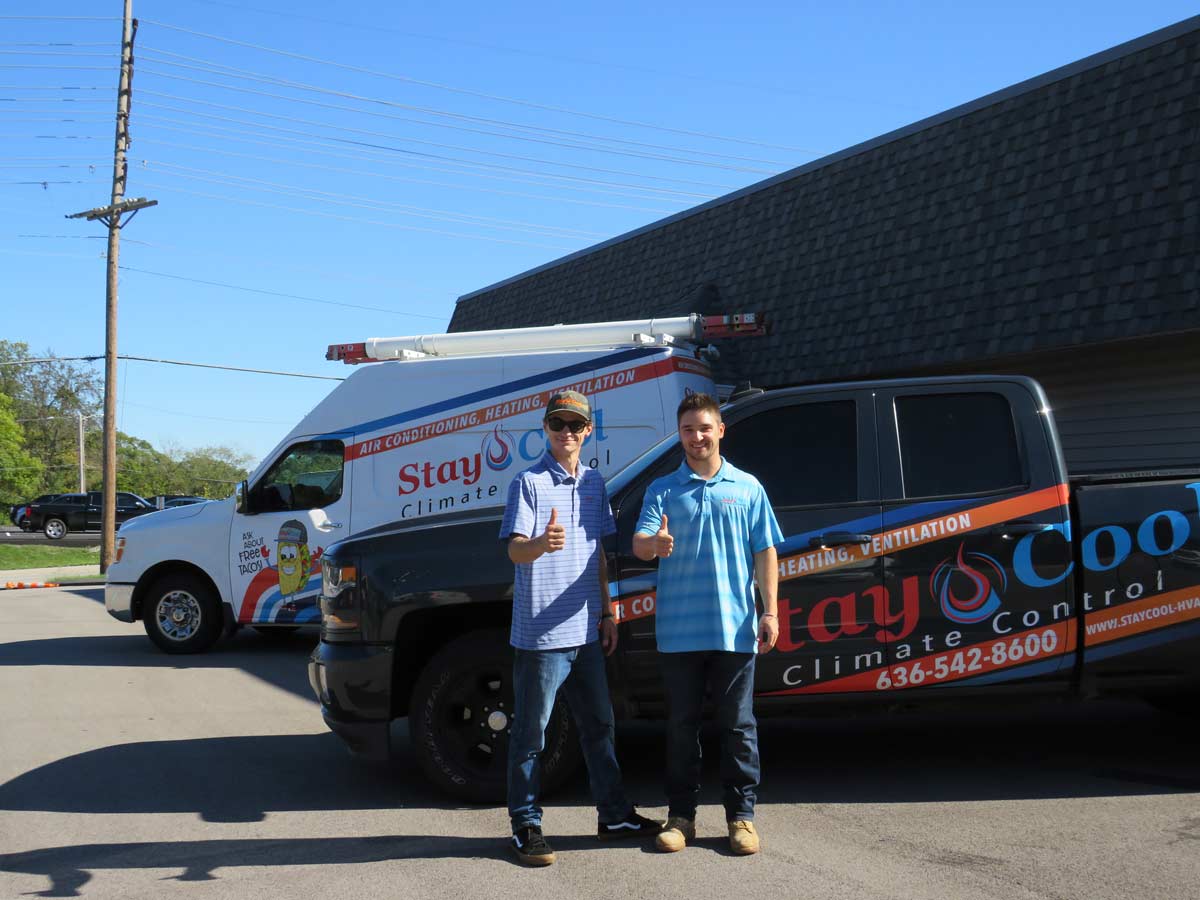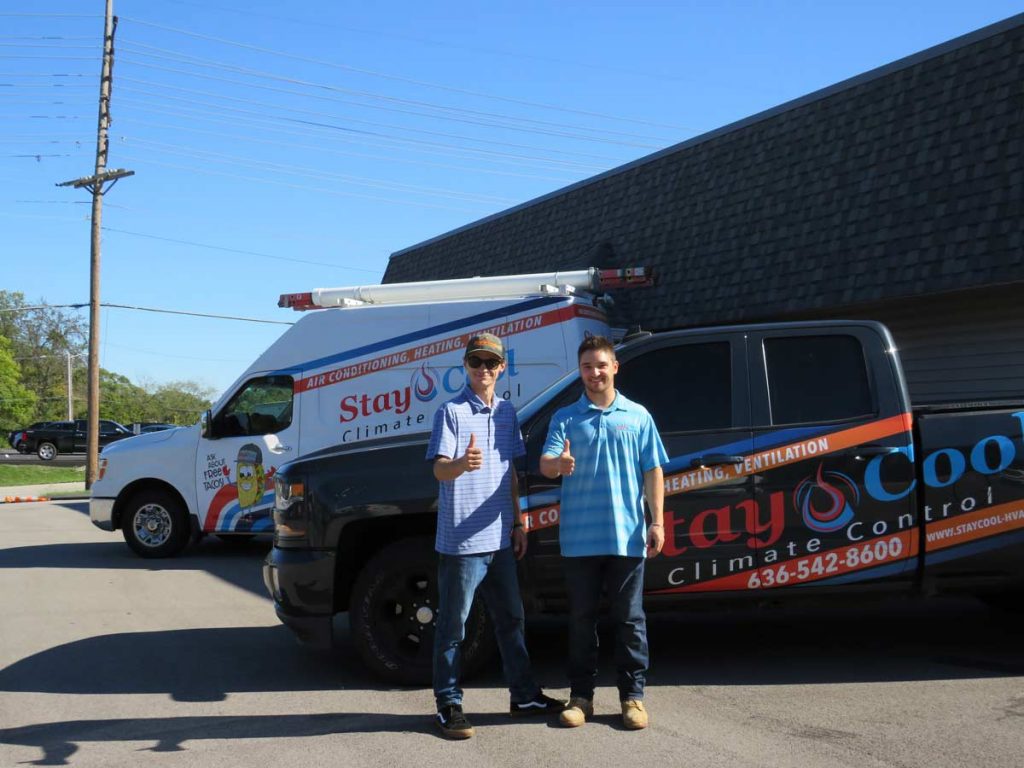 Air Sealing, the Stay Cool Climate Control Way
Assessment: Our technicians perform a thorough assessment of your property, identifying areas prone to air leakage, such as windows, doors, ducts, electrical outlets, and plumbing penetrations.
Detection: Using specialized tools and techniques like thermal imaging, we detect air leaks that may not be visible to the naked eye, ensuring comprehensive sealing.
Sealing: We seal the identified gaps, cracks, and openings using appropriate sealing materials, such as weatherstripping, caulk, spray foam, or insulation, depending on the specific needs of each area.
Duct Sealing: If necessary, we also address air leaks in your HVAC ductwork, ensuring that conditioned air reaches its intended destination instead of being wasted through leaks and gaps.
Quality Assurance: Our technicians conduct thorough inspections after air sealing to ensure that all leaks are properly sealed, and your property achieves maximum energy efficiency.
Trust Only Stay Cool Climate Control
Failing to address air leakage issues can lead to several negative consequences, including:
– Energy Waste: Air leaks allow conditioned air to escape and outdoor air to enter, causing your HVAC system to work harder and consume more energy to maintain desired indoor temperatures.
– Inconsistent Temperatures: Air leaks can create temperature imbalances and drafts, making certain areas of your space too hot or too cold and compromising overall comfort.
– Increased Utility Costs: A leaky building requires more energy to heat or cool, resulting in higher utility bills and unnecessary expenses.
– Reduced Indoor Air Quality: Air leaks allow outdoor pollutants, allergens, and contaminants to enter your space, affecting the quality of your indoor air and potentially causing health issues.
Benefits of Air Sealing
By availing Stay Cool Climate Control's air sealing services, you can enjoy numerous benefits, including:
– Energy Efficiency: Air sealing eliminates drafts and reduces energy waste, allowing your HVAC system to operate more efficiently and lowering your energy consumption.
– Enhanced Comfort: Proper air sealing creates a more consistent indoor temperature, eliminates drafts, and improves overall comfort in your home or business.
– Improved Indoor Air Quality: By sealing air leaks, you prevent the entry of outdoor pollutants and allergens, leading to cleaner and healthier indoor air.
– Lower Utility Bills: With reduced energy waste and improved energy efficiency, air sealing helps lower your monthly utility bills, saving you money in the long run.
– Environmental Responsibility: By reducing energy consumption, air sealing contributes to a greener, more sustainable environment.
Call Stay Cool Climate Control, your trusted partner for air sealing services in O'Fallon, MO. Our expert technicians will assess your property, identify air leakage points, and provide professional air sealing solutions to enhance energy efficiency and comfort.
FAQs