At Stay Cool Climate Control, it is our job to be your trusted HVAC advisor in St. Charles and nearby areas. This is why we would like to review some helpful tips to keep your heating and air conditioning system running at peak performance all year long.
As a homeowner, here are a few basic HVAC maintenance items that you can do to help keep your system running efficiently and prevent future breakdowns. These include:
1. Regular replacement of your furnace air filters: Dirty air filters can lead to poor air quality, reduced airflow, and increased energy consumption. Check your filters every month and replace them as needed, usually around every 1-3 months.
2. Keep the outdoor unit clean: Clear your outdoor unit of any debris, leaves, or plants to ensure proper airflow and prevent overheating of the air conditioning system.
3. Check and clean your air vents: Check your air vents to make sure they're not blocked or dirty, and clean them as needed.
4. Keep an eye on your thermostat: Make sure your thermostat is set to the correct temperature, and consider upgrading to a programmable thermostat to save on energy costs. Programmable and Wi-Fi thermostats have multiple benefits, from comfort levels to efficiencies. Stay Cool's reliable HVAC experts in St. Charles would be happy to help answer any questions regarding your home's comfort needs.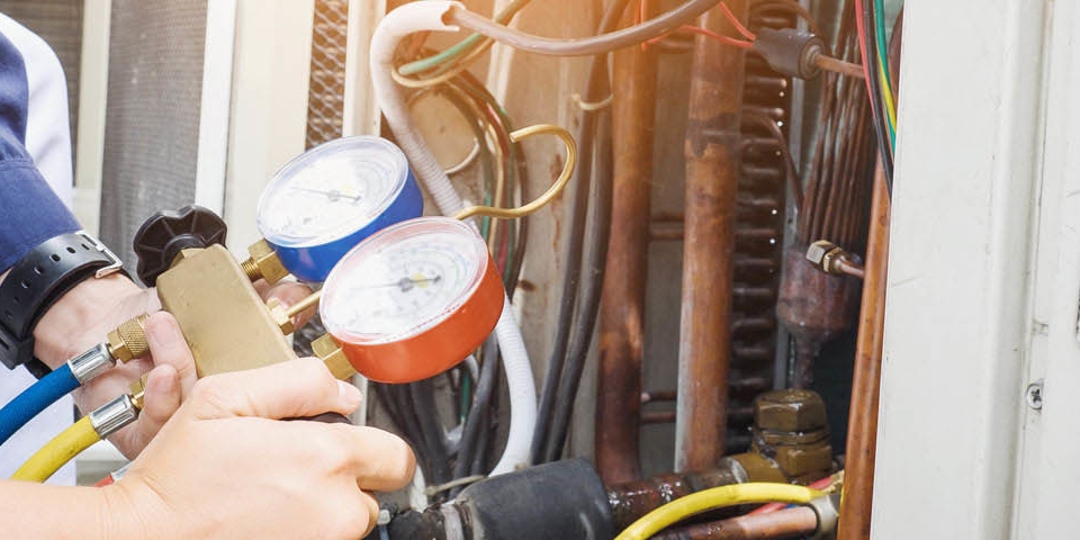 While a lot of these maintenance tasks can be done by a homeowner, it is important to note that some HVAC maintenance should be left to professionals. This is because certain components of your heating and cooling system require specialized knowledge and equipment to safely and effectively maintain the system. Attempting to do it yourself could result in damage or injury. Professional maintenance services may include:
• Annual inspection: Schedule an annual inspection with a trusted St. Charles HVAC technician to identify any potential issues or safety concerns.
• Cleaning coils and checking refrigerant levels: Cleaning the evaporator and condenser coils and checking refrigerant levels are important tasks that should be done by a professional. Improper refrigerant circuit and coil handling could result in extensive and costly repairs.
• Checking electrical connections: Professional HVAC maintenance services can ensure that electrical connections are safe and working properly, preventing potential hazards. Electrical connections should not be dealt with by unlicensed and inexperienced personnel.
• Duct cleaning: Professional cleaning of your ductwork is important to maintain good air quality and energy efficiency. Ductwork should be regularly inspected for leaks, improper airflow, and other potential issues by a qualified HVAC expert.
In general, if you are unsure about whether you should attempt a particular heating and AC maintenance task yourself, it is best to consult a qualified professional for guidance. Stay Cool Climate Control would love to be your trusted advisor for all your family's HVAC needs!