Furnaces in Wentzville: Installation, Repair, and Maintenance
Wentzville, Missouri is no stranger to cold winters. With temperatures frequently dropping below freezing, a properly functioning furnace is an absolute necessity for homeowners. At Stay Cool Climate Control, we understand the importance of a well-maintained furnace and the problems that can arise when it's not working properly. In this article, we will discuss the importance of regular furnace maintenance and some common furnace problems that homeowners in Wentzville may encounter.
Regular Maintenance Services for Furnaces in Wentzville
Regular furnace maintenance is essential for keeping your furnace running efficiently and safely. Proper maintenance can help reduce your energy bills, extend the lifespan of your equipment, and improve indoor air quality. Here are some crucial tasks that should be included in a routine furnace maintenance appointment:
Air filter cleaning and replacement: Dirty or clogged filters can restrict airflow, making your furnace work harder and use more energy.
Thermostat calibration: Your thermostat should be calibrated correctly to ensure your furnace is working efficiently.
Blower inspection and cleaning: The blower moves air through the system, and a buildup of dirt and debris can reduce its efficiency.
Lubrication of moving parts: Lubricating moving parts helps reduce wear and tear on your furnace, extending its lifespan.
Carbon monoxide leak testing: Carbon monoxide is a colorless, odorless gas that can be deadly. A professional technician can check for leaks and ensure that your furnace is working safely.
Common Problems of Furnace in Wentzville, Missouri
Even with regular maintenance, furnaces can still experience problems from time to time. Here are some common furnace issues that homeowners in Wentzville may face:
Dirty or clogged filters: Dirty or clogged filters can restrict airflow and cause your furnace to work harder than necessary.
Ignition or pilot light problems: If your furnace won't start, it could be due to an issue with the ignition or pilot light.
Thermostat problems: A malfunctioning thermostat can cause your furnace to work inefficiently, leading to higher energy bills.
Blower motor problems: A faulty blower motor can cause your furnace to blow cold air or reduce airflow.
Ductwork issues: Leaky ductwork can cause warm air to escape, reducing your furnace's efficiency.
Carbon monoxide leaks: A malfunctioning furnace can produce carbon monoxide, which is a safety hazard.
If you experience any of these issues, it's crucial to contact a professional furnace technician right away. At Stay Cool Climate Control, we offer 24/7 emergency furnace repair services to help you get your furnace back up and running as quickly as possible.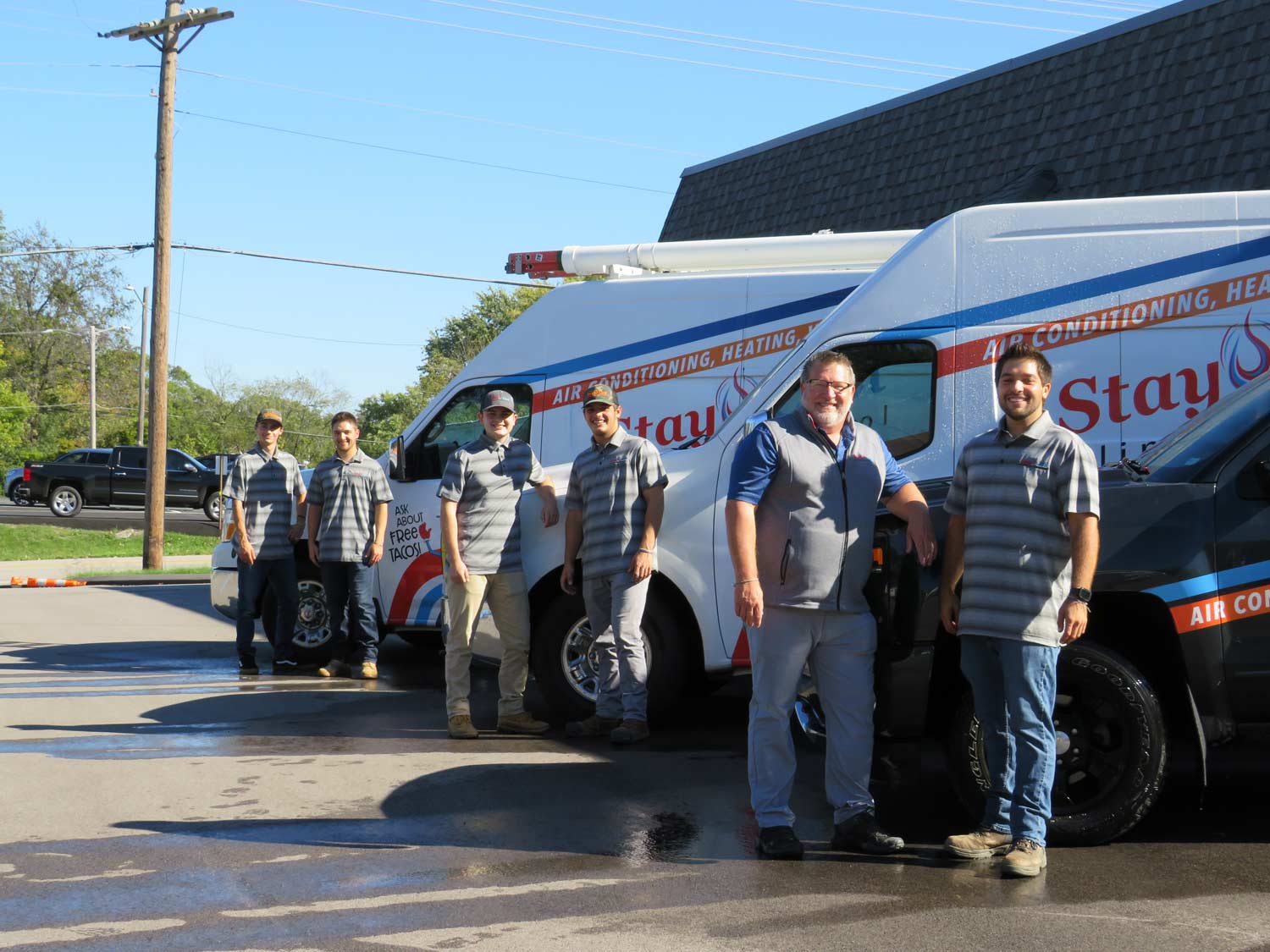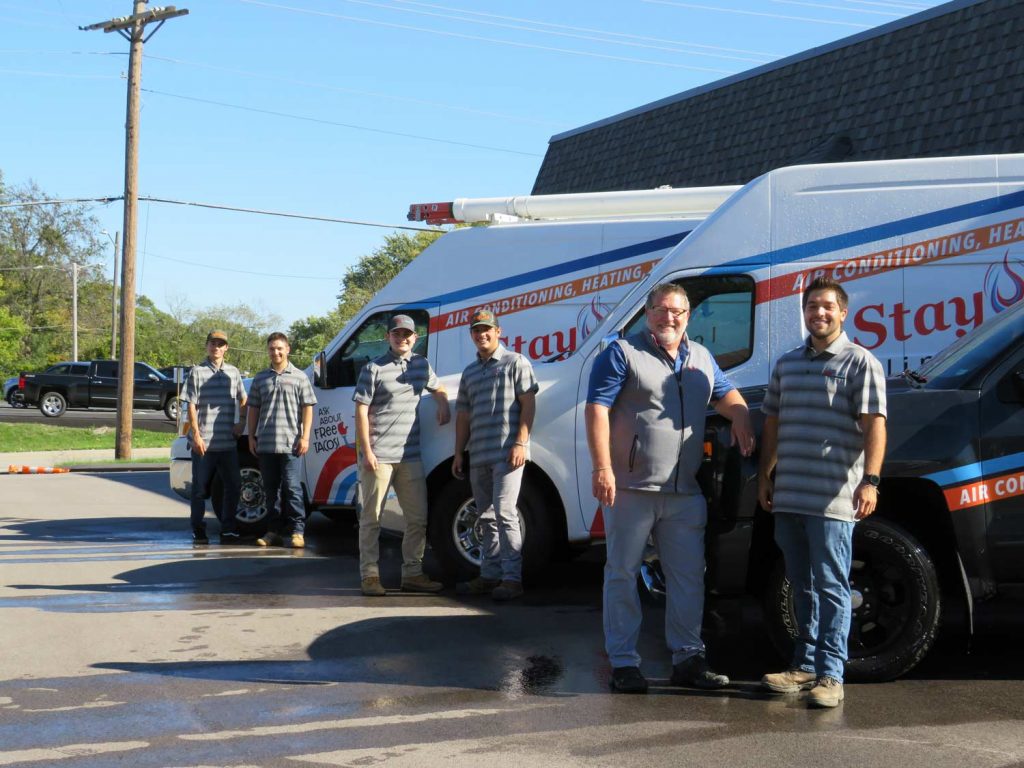 Upgrade Your Furnaces in Wentzville, MO
If your furnace is over 10 years old, it may be time to consider an upgrade. Older furnaces are less efficient than modern models, meaning they use more energy and cost more to operate. Upgrading to a new, energy-efficient furnace can save you money on your energy bills and provide better heating performance. Our team at Stay Cool Climate Control can help you select the right furnace for your home and install it quickly and efficiently.
Contact our experts today to schedule an estimate for furnace installation or replacement, or to book your appointment for furnace repair in Wentzville, MO.
Furnaces are essential for keeping Wentzville homeowners warm and comfortable during the colder months of the year. Regular maintenance can help prevent problems and extend the life of your equipment, while prompt repairs can address issues before they become safety hazards. If you're in need of furnace maintenance or repair services in Wentzville, contact Stay Cool Climate Control today to schedule an appointment. Our team of trained technicians is ready to help ensure that your furnace is working efficiently and safely, providing you with peace of mind and a comfortable home.