AC Repair and Maintenance Services in Wentzville, Missouri
Stay Cool HVAC is a trusted name in AC repair and maintenance in Wentzville, Missouri. We understand that a broken air conditioner can be a major inconvenience, especially during the hot summer months. That's why we offer fast and reliable AC repair services to keep you cool and comfortable all year round.
Stay Cool HVAC is the go-to choice for AC repair and maintenance in Wentzville. With our fast and reliable services, you can rest assured that your AC will be running smoothly all year round, keeping you cool and comfortable. If you're experiencing any problems with your AC or want to schedule a maintenance visit, don't hesitate to contact us today.
AC Repair Done Right in
Wentzville, MO
One of the most important things you can do to keep your AC running smoothly is to schedule regular maintenance. During a maintenance visit, our technicians will thoroughly inspect your unit, checking for any signs of wear and tear or potential problems. They will also clean and tune up your AC to ensure it's running at peak efficiency.
Some common AC problems that we see include:
Refrigerant leaks

Clogged air filters

Electrical issues

Dirty or frozen coils

Broken thermostats
If any issues are found, our technicians will provide you with a detailed explanation of the problem and recommend the best course of action. They will also provide you with a cost estimate for the repair.
Preventive AC Maintenance Services for Wentzville Homeowners
In addition to AC repair, we also offer installation and replacement services. If your AC is more than 10 years old or is in need of frequent repairs, it may be more cost-effective to replace it with a new, energy-efficient model. Our technicians can help you choose the right unit for your home and budget, and will ensure it's installed correctly for optimal performance.
Reach our Wentzville AC experts today to learn more about our Comfort Club membership and how this can help you achieve your indoor comfort goals year after year.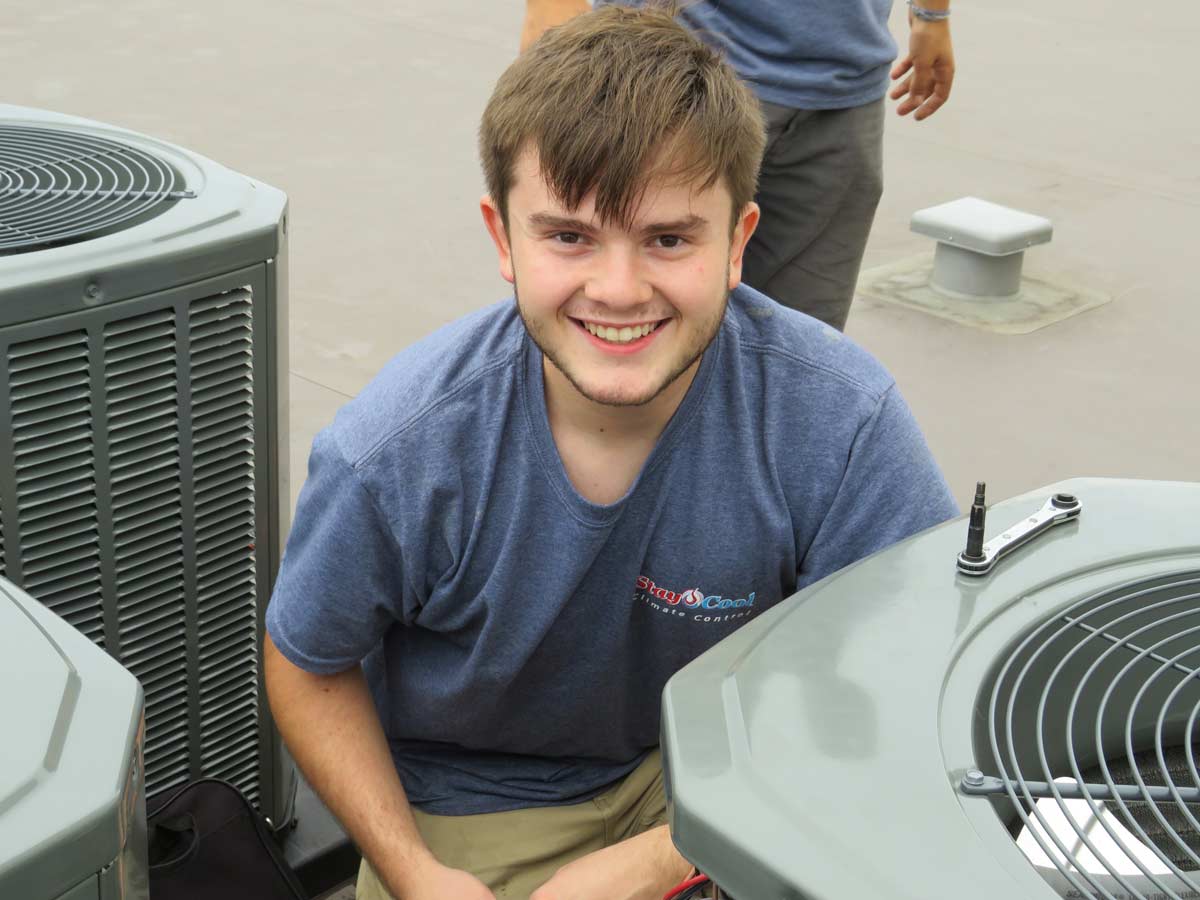 Work With Wentzville's AC Repair and Maintenance Experts
At Stay Cool HVAC, we take pride in our commitment to customer satisfaction. Our technicians are highly trained and experienced, and they always use the latest tools and techniques to ensure your AC is running at its best. Plus, we offer competitive pricing and flexible scheduling to accommodate your needs.