AC Repair and Maintenance Services in Weldon Springs, Missouri
Air conditioning is a vital component of any home or commercial building, especially in the hot and humid climate of Weldon Springs. Keeping your AC unit running at peak performance is essential for maintaining a comfortable living or working environment, and that's where Stay Cool HVAC comes in.
AC Repair Done Right in
Weldon Springs, MO
Stay Cool HVAC is a reputable and experienced AC repair and maintenance company based in Weldon Springs. We offer a wide range of services to ensure that your AC unit is running efficiently and effectively, including:
AC repair: If your AC unit is not working properly or has stopped working altogether, our team of certified technicians can diagnose and repair the problem quickly and effectively. We use the latest tools and techniques to troubleshoot and repair any issues, from a simple fan motor replacement to a complex compressor repair.

AC maintenance: Regular maintenance is essential for keeping your AC unit running at peak performance. Our maintenance services include cleaning the condenser coils, checking the refrigerant levels, and inspecting the ductwork for any leaks or obstructions. We also provide a comprehensive inspection of the entire unit to ensure that all components are working properly and identify any potential issues before they become a problem.

AC replacement: If your AC unit is old and inefficient, or has sustained significant damage, it may be more cost-effective to replace it rather than repair it. Our team can help you choose the right replacement unit for your home or business and provide a professional installation.
Preventive AC Maintenance Services for Weldon Springs Homeowners
At Stay Cool HVAC, we understand that AC issues can be both frustrating and costly, which is why we strive to provide prompt, reliable, and affordable service. Our team of certified technicians is available 24/7 to respond to any emergency AC repair needs and can provide same-day service for most repairs. We also offer flexible financing options to help make AC repairs and replacements more affordable.
In addition to our repair and maintenance services, we also offer a variety of other HVAC services, including furnace repair and replacement, duct cleaning, and indoor air quality solutions. Our team is fully licensed and insured, and we use only high-quality parts and equipment to ensure the best possible results.
In addition to repairs and maintenance, we also offer a variety of other services to help keep your AC running smoothly. For example, we can install programmable thermostats, which allow you to set different temperatures for different times of the day. This can help you save money on your energy bills by only running your AC when you need it.
Reach our Weldon Springs AC experts today to learn more about our Comfort Club membership and how this can help you achieve your indoor comfort goals year after year.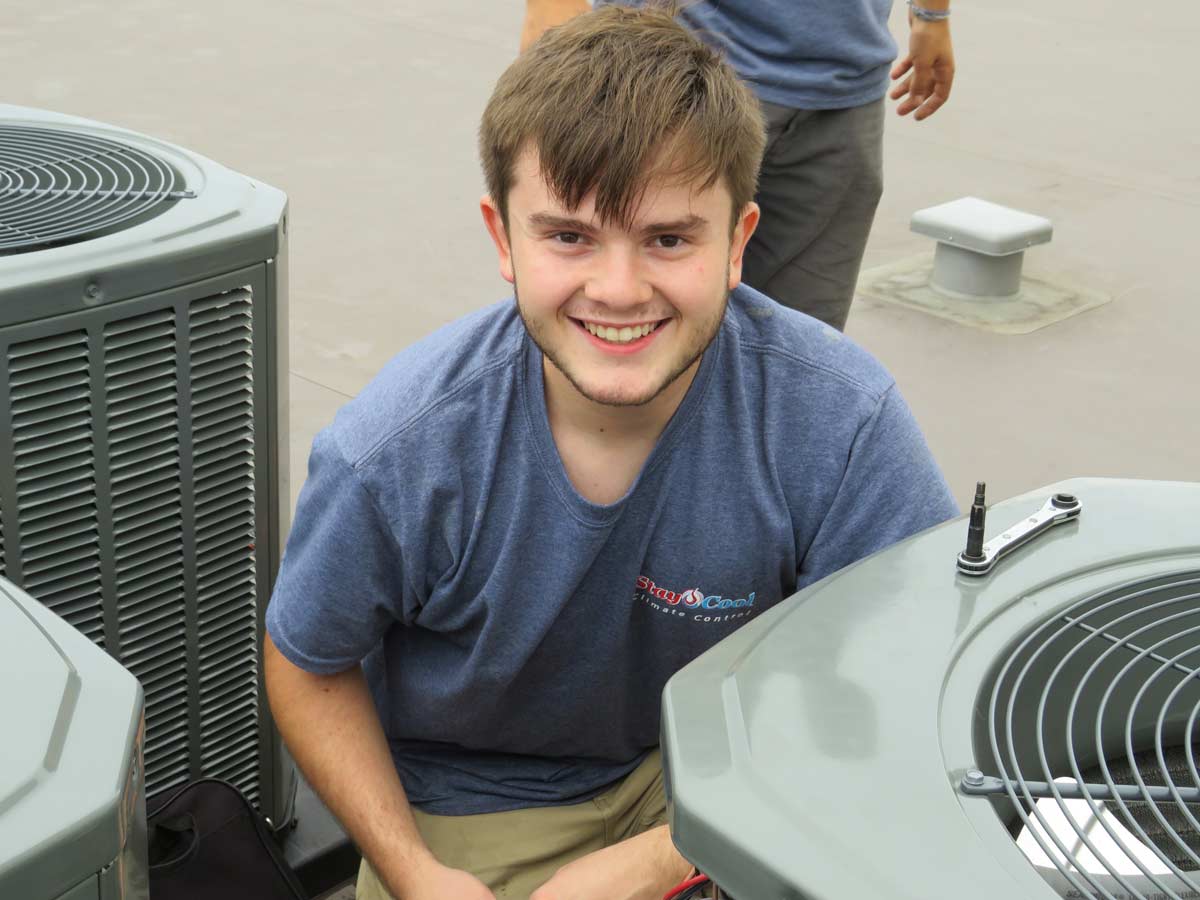 Work With Weldon Springs' AC Repair and Maintenance Experts
If you are in need of AC repair or maintenance in Weldon Springs, don't hesitate to contact Stay Cool HVAC. Our team of experts is ready to help you keep your home or business comfortable and energy-efficient all year round.