AC Repair and Maintenance Services in Foristell, Missouri
Stay Cool HVAC is a company that specializes in air conditioning repair and maintenance services in Foristell area. They have a team of highly trained and experienced technicians who are equipped to handle any issues that may arise with your AC unit.
AC Repair Done Right in
Foristell, MO
Proper maintenance is crucial to ensuring that your air conditioning system is working at its best. Stay Cool HVAC offers regular maintenance services that can help to prolong the lifespan of your unit and keep it running efficiently. These services include cleaning and inspecting the various components of the unit, such as the condenser and evaporator coils, as well as checking the refrigerant levels and ensuring that the system is properly lubricated.
If your AC unit is not working properly or has stopped working altogether, Stay Cool HVAC has the expertise to diagnose and repair the issue. They are equipped to handle a wide range of problems, from minor repairs such as replacing a faulty thermostat, to major repairs such as replacing a compressor or evaporator coil. In addition to repairs, Stay Cool HVAC also provides an installation service for new air conditioning units for customers looking for a replacement of their old one.
Preventive AC Maintenance for Foristell Homeowners
Stay Cool HVAC is dedicated to providing high-quality service to their customers. They understand how important it is for your air conditioning to be working properly during the hot summer months, and they work quickly to get your unit up and running again. They also offer 24/7 emergency services for those times when a problem arises outside of regular business hours.
One of the great things about using Stay Cool HVAC for your AC repair and maintenance in Foristell needs is that they use high-quality parts and equipment. They only use parts from reputable manufacturers, which ensures that your AC unit is running with the best possible components. They also ensure that the Foristell installers and repair technicians use the right techniques and equipment to do their job.
Reach out today to learn more about becoming a Comfort Club member and how we can help you achieve your indoor comfort goals year after year.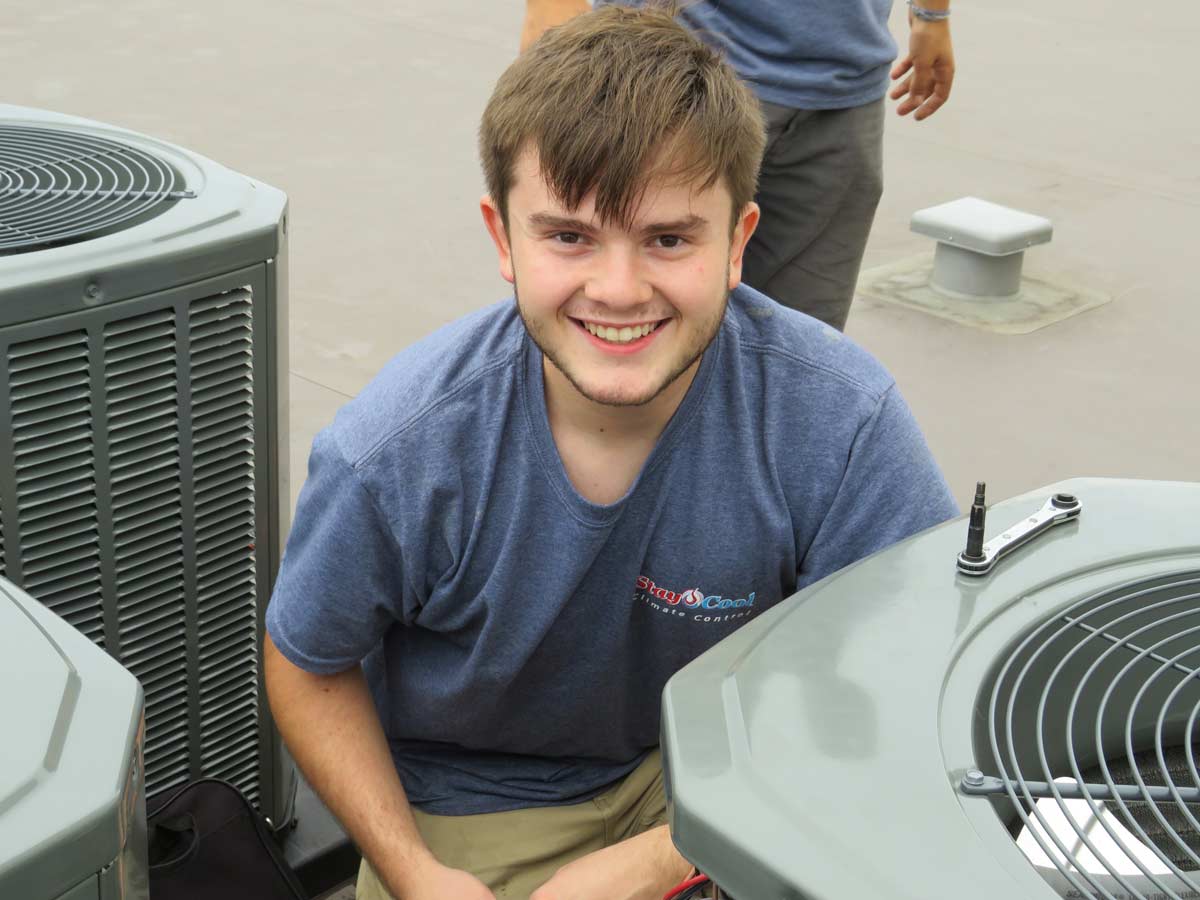 Work With Foristell's AC Repair and Maintenance Experts
Overall, Stay Cool HVAC is a reliable and trustworthy company that provides top-notch air conditioning repair and maintenance services in the Foristell area. With their team of experienced Foristell technicians, 24/7 emergency services, and high-quality parts and equipment, they are well-equipped to handle all of your AC needs. So, if you're having trouble with your air conditioning unit or simply want to ensure that it's running at its best, don't hesitate to give Stay Cool HVAC a call for your AC repair and maintenance in Foristell.