AC Repair and Maintenance Services in Cottleville, Missouri
AC repair and maintenance is an essential part of keeping your home cool and comfortable during the hot summer months. In Cottleville, Missouri, residents can rely on the expert services of Stay Cool HVAC to keep their AC units running smoothly.
Reliable AC Repair and Maintenance in
Cottleville, MO
One of the most important things to keep in mind when it comes to AC repair and maintenance in Cottleville is to schedule regular tune-ups for your unit. During a tune-up, a professional technician will inspect your unit for any potential issues, such as refrigerant leaks, dirty air filters, or malfunctioning parts. They will also clean your unit and check the refrigerant levels to ensure that it is running at peak efficiency.
In addition to regular tune-ups, it is important to be mindful of any unusual sounds or smells coming from your AC unit. Strange noises can indicate that there is a problem with the fan or compressor, while strange smells can indicate mold or mildew growth within the unit. If you notice any of these issues, it is important to call a professional technician to come and take a look as soon as possible.
Another important aspect of AC repair and maintenance in Cottleville is proper cleaning and upkeep of the unit. This includes regularly changing the air filters and cleaning the evaporator and condenser coils. Dirty air filters can decrease the efficiency of your unit and increase your energy bills, while dirty coils can cause the unit to freeze up and stop working altogether.
Cottleville Preventive AC Maintenance
In the event that your AC unit does need repairs, Stay Cool HVAC has a team of skilled technicians who are equipped to handle any repair needs. From minor repairs like replacing a faulty fan motor to major repairs like replacing a compressor, they have the experience and knowledge to get your unit back up and running quickly.
If you're in need of a new AC unit, Stay Cool HVAC offers a wide range of top-quality AC systems from leading manufacturers. They'll help you to choose the right unit for your home and budget, and provide you with an accurate estimate for the cost of installation.
Reach out today to learn more about becoming a Comfort Club member and how we can help you achieve your indoor comfort goals year after year.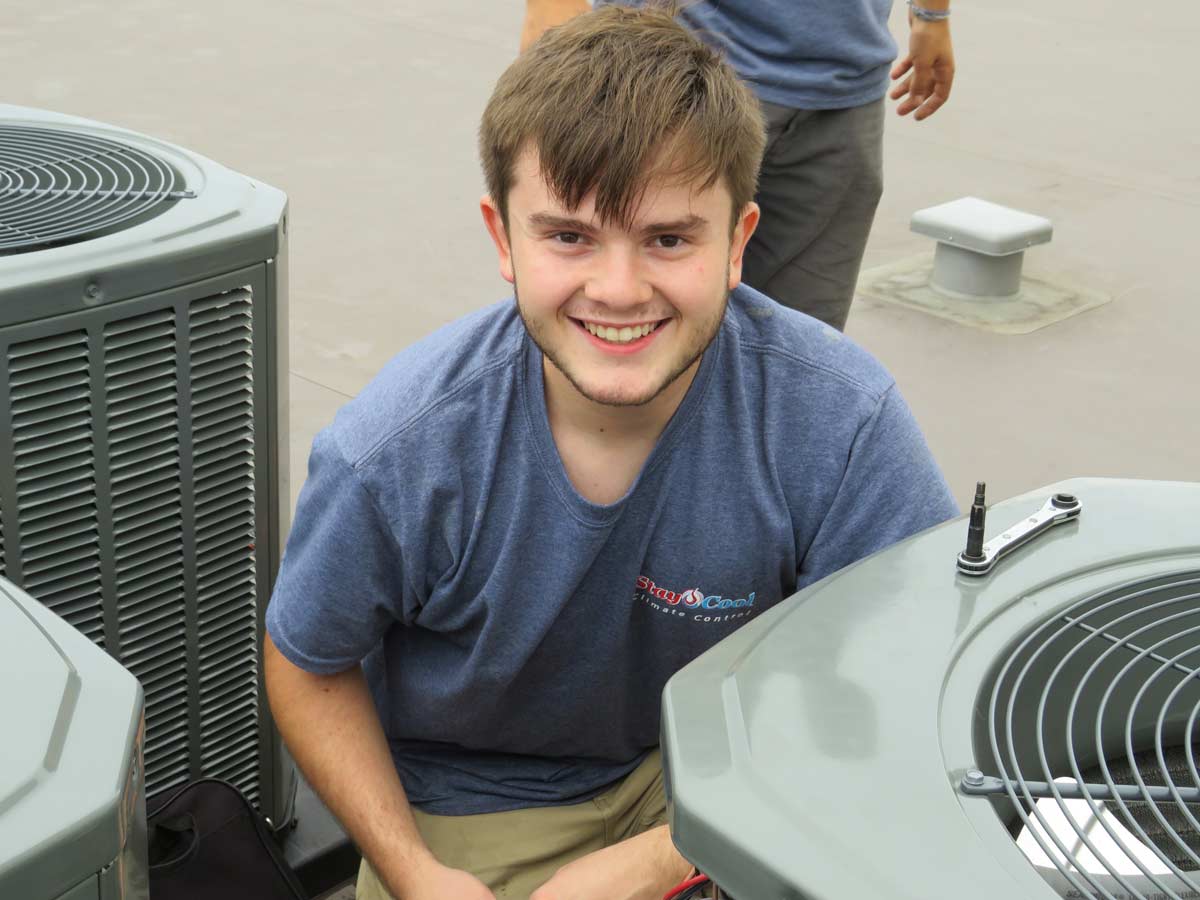 Expert Cottleville AC Repair and Maintenance s
In conclusion, AC repair and maintenance in Cottleville is essential for keeping your home cool and comfortable during the hot summer months. Stay Cool HVAC is a reliable and experienced AC service provider in Cottleville, Missouri, that can help you with all your AC repair and maintenance needs. They offer a wide range of services, including regular tune-ups, emergency repairs, and the installation of new units. Contact them today to schedule an appointment and keep your AC unit running smoothly.